Hover over images for detail: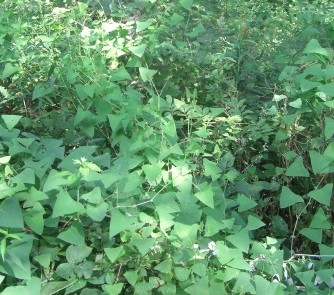 Mile-a-minute is also appropriately called giant climbing tearthumb because it grows very large; like a climbing vine it quickly covers and obscures sunlight from shrubs and young trees; and its stems and the underside of its leaves are covered with finger ripping barbs. Since mile-a-minute weed is an annual herb, its roots die at the end of the first year. However, the seeds of this plant are highly prolific.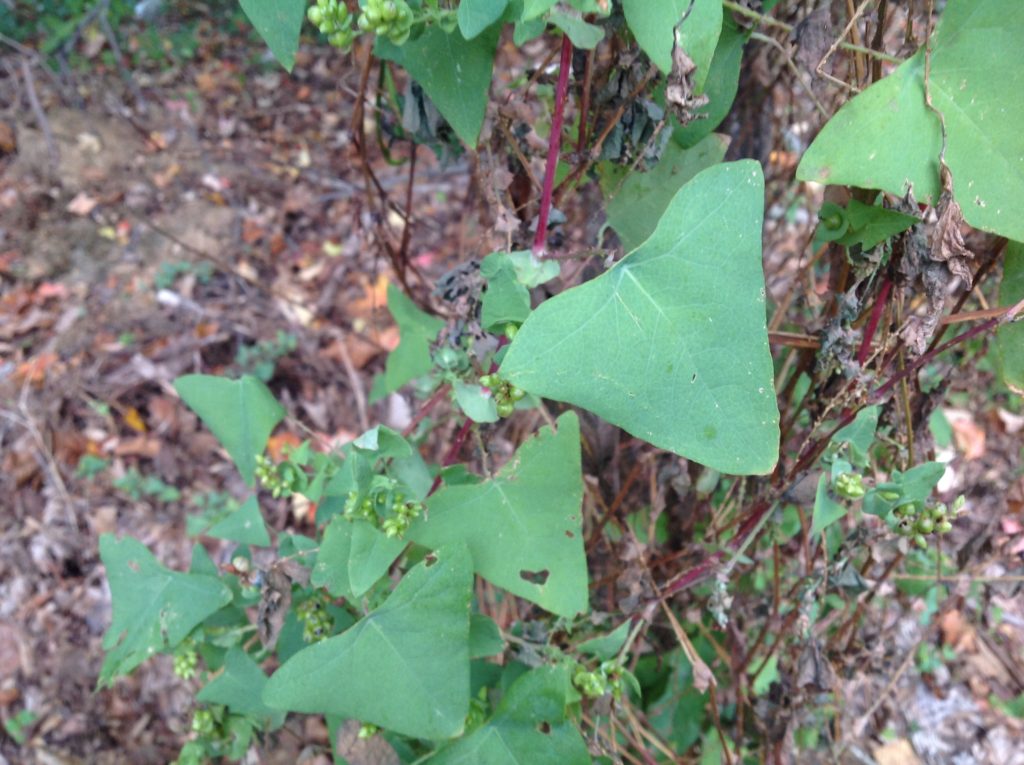 Using your favorite digging tool, pull and remove sprouting roots from May through July when barbs are not fully developed. Because early removal will stimulate and germinate the seed bank, removing each new crop as summer approaches will reduce many seasons of future growth.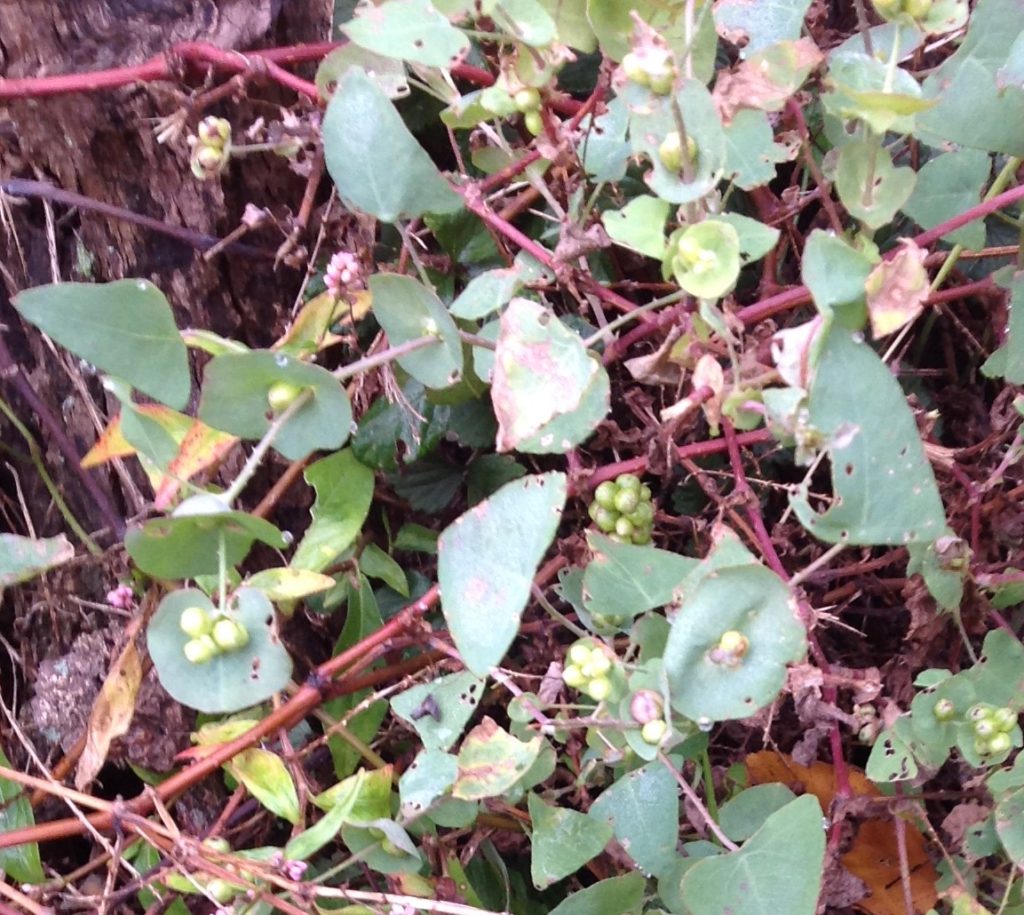 Uproot any remaining barb-bearing vines in August, just prior to flowering. Be sure to wear thick gloves, long sleeves and long pants. Since seeds will develop from the flowers, once flowering occurs, continue to pull new growth but be sure to solarize the vines with developing seeds in clear bags and allow to cook for several weeks in full sun before disposal. Revisit the site annually to check for new growth.