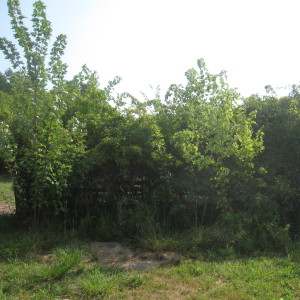 September 2, 2015: As we entered through the gate heading west at the lower fence we counted eight Freeman maple trees growing along the south side of the fence. These trees are especially prolific and are unwanted in a native grassland.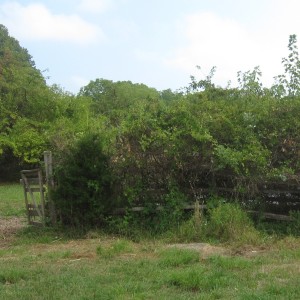 The lateral roots of this tree species can be especially long — up to 7 feet in this case.  The trick to uprooting: First, saw through the soil to cut the roots around the stem, then uproot the tree with a large weed wrench.  Finally, using a weed wrench and large pliers, extract the remaining laterals.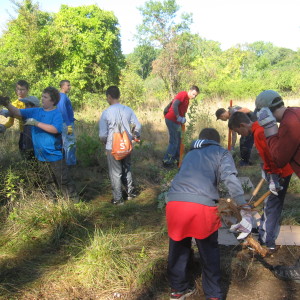 The most exciting event this season was to have 10 Boy Scouts of Troop 474 join us to remove invasive woodies (sapling tress and shrubs) from the lower meadow.  The crew eagerly snipped, cut and pulled roots using pruners, loppers, small limb saws, large pliers, and weed wrenches.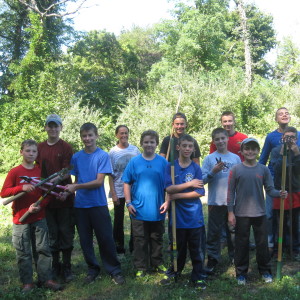 Kudos to Nick  Borina and Ryan Borina (Ryan is not in troop but wanted to help) Luke Zarko, Joe Sierra, Nick Serra, Tom Serra, David Burg, Rob Gonzalez, Luke Kowalchuk, Brendan Kossman, Russell Mitard; and special thanks to Scout Mom, Michelle Mitard.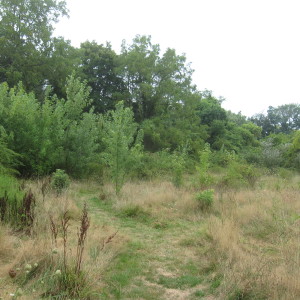 September 15, 2015: Here are the before and after pictures of the 8 multiflora rose shrubs and 8 silver maple saplings removed by the boy scouts plus helpers,  all accomplished within three hours.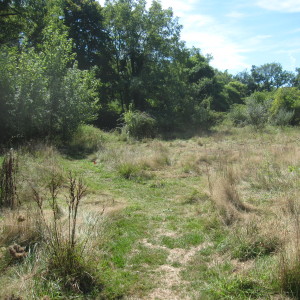 After the hard efforts of the working crew a section of the meadow is open and ready to seed with native grasses and wildflowers that will provide food and shelter to pollinators, birds and other wildlife.