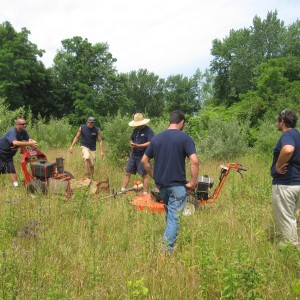 July 2, 2015: Thank you, Shawn C., Matt, Blaise, Shawn T., Jim, Owen, and Dave from Huntington's General Services for the great work you did cutting amazing trails at Carpenter Farm Park. And thank you Keith, Joe, David, Christian, and Margo for making it happen.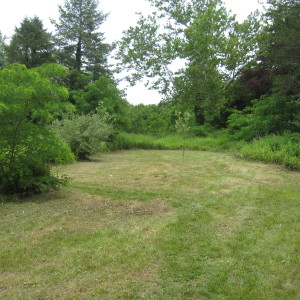 A gentle walk through this very beautiful landscape starts at the open park entrance where the trail begins.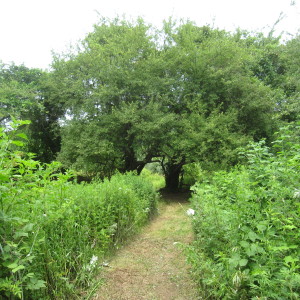 Walk down a winding trail to this heritage crab apple tree and enjoy its shade.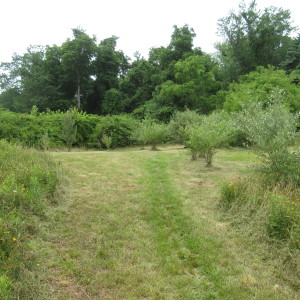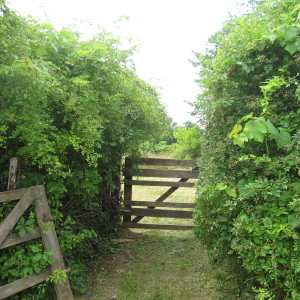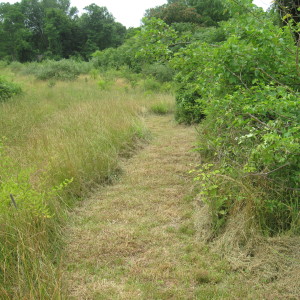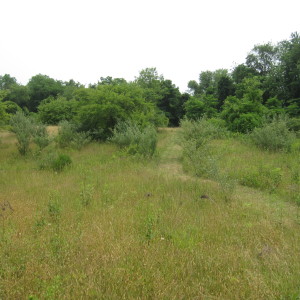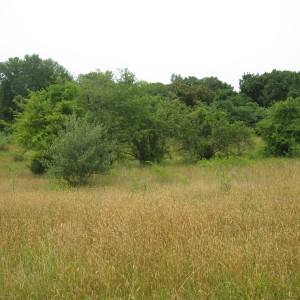 This first meadow adjacent to the former horse paddock will be restored to native grasses.
Pass through this gate and discover the beginning of the greater meadow as you follow the trail down its gentle slope.
The trail along the north border meanders between the woodland and the grassland.
As the trail circumvents the meadow it switches back uphill along the south side.
This is a partial view of the meadow from the top of the hill with heritage crabapple trees in the background.